27. 5. 2020
BOOSTEE-CE will soon come to an end delivering practical results and effective tools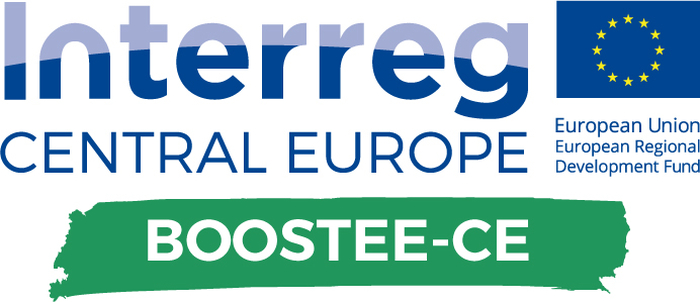 ---
During three years (from 01.06.2017 to 31.05.2020), the project involved 13 full partners (and 2 associated partners) from 7 Central European countries formed a transnational partnership willing to jointly cooperate on the EE topic.
BOOSTEE-CE aimed at a challenging objective: to enhance Energy Efficiency (EE) in Central European public buildings. To achieve this, a powerful set of tools (ICT solutions, financial roadmaps, databases of information, etc.) was realized and they are publicly available to be further extended and deployed in other locations.
On the 7th of May, 2020, the partners met in the virtual space to agree on the remaining tasks. We can already summarize the achievements of the project as:
a web platform (OnePlace) composed of 4 modules offering a wide range of practical EE information including, but not limited to databases of contractors, information on electronic appliances, best practices of energy investments from 7 countries, financial analyses, EE financing roadmaps and 3D cities to better visualize and analyse energy-related data within a 3D environment;,
8 municipalities modelled in 3D with more than 2000 3D buildings, accessible and queryable within the 3D Energy Management System module of the OnePlace platform;
8 pilot actions located in 7 countries, 5 of which implemented with a small-scale investment for smart metering and low-cost actions to increase EE in public buildings as well as to test and evaluate the OnePlace platform;
a saving of some 1 007 000 kWh energy per year in the buildings of the pilot actions, either as a direct effect of the investments or through technical consultation;
8 Energy Efficiency Roadmaps, adopted by local municipalities/regions and rich of actionable interventions with adequate matching funding sources;
9 training events related to EE actions and solutions, offered in the partnership countries, with more than 200 participants;
21 focus group meetings, 5 seminars and 8 joint events;
some 100 deliverables and 50 outputs related to the Work Packages activities and achievements, freely available for consultation.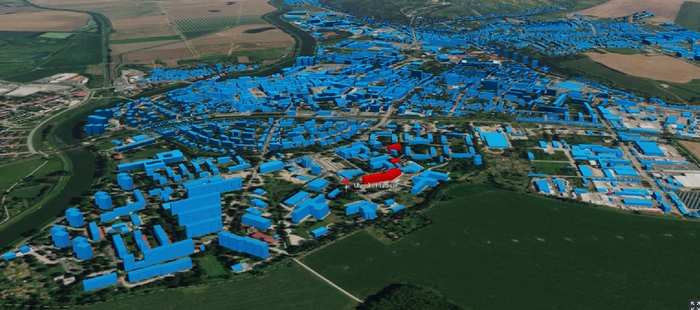 Example of Pilot Action in OnePlace – Uherské Hradiště

A final booklet was created to give an in-depth review of all project activities as well as all achieved outcomes.
There is still a long journey ahead of us in decreasing carbon footprint of public buildings and there is still a lot to do in the field of Energy Efficiency of existing building. The BOOSTEE-CE partnership is happy to have contributed to this noble aim and hopes that the achieved outcomes will be later used by other organizations wishing to achieve to same goal.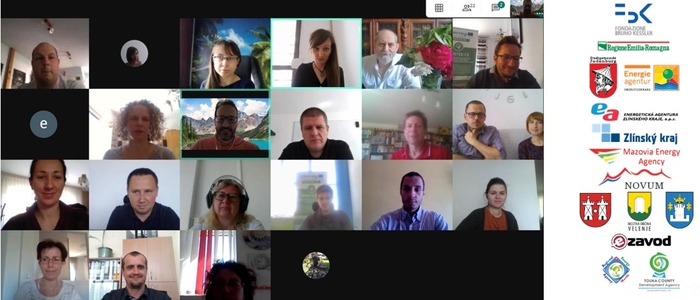 The final virtual meeting of the BOOSTEE-CE project partners
More information and all project outcomes are available on our website: https://www.interreg-central.eu/Content.Node/boostee-ce/BOOSTEE-CE.html
 This project is supported by the Interreg CENTRAL EUROPE Programme funded under the European Regional Development Fund.